How to find a business or service you need.
1 In the heading Business and Services categories (above) you will see a drop down listing. click on the down arrow to find the business you want.

2 Scroll down to find the category listing you want. In this example we will scroll down to Clubs and Groups.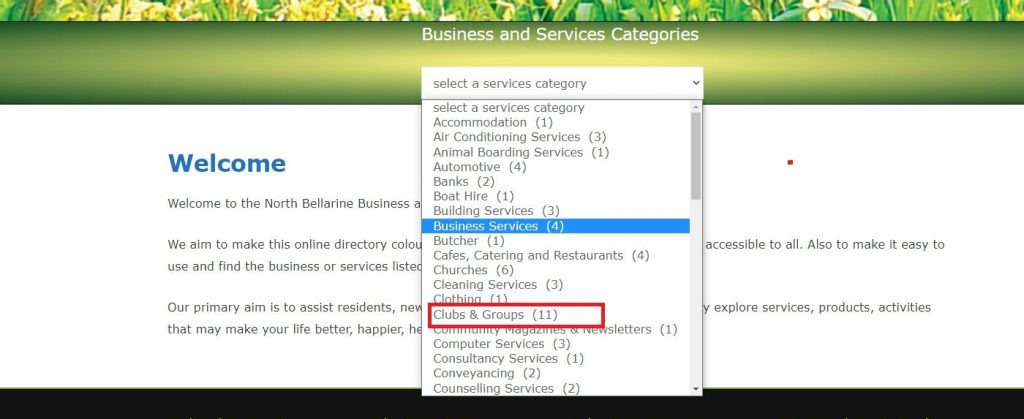 3 Once you click on the category all the relevant listings will appear. scroll down to the listing you want and double click the name. in this example we will select Springdale Neighbourhood Centre and then by clicking on the name the relevant information will be displayed.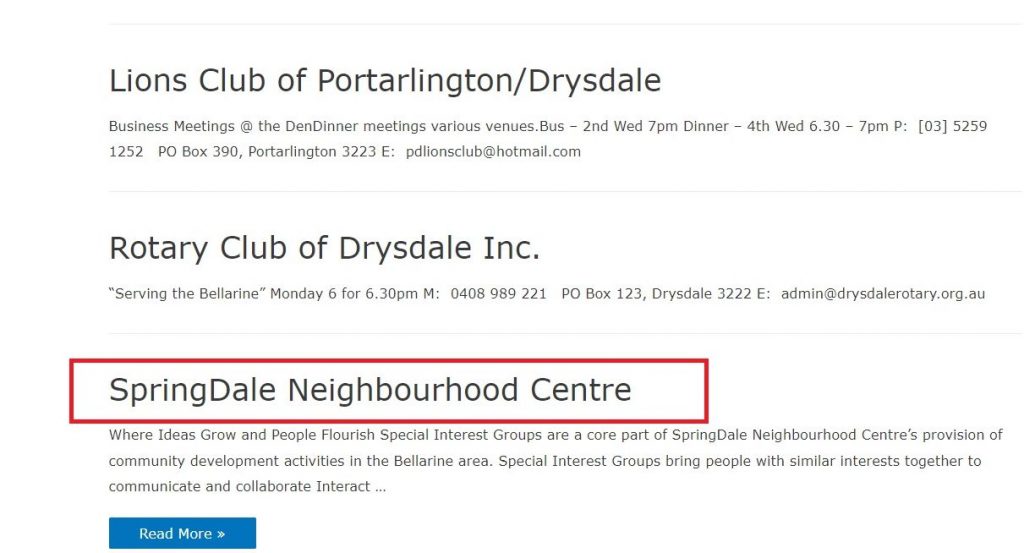 Welcome to the North Bellarine Business and Services Directory
We aim to make this online directory colourful and inviting, easy to read, informative and accessible to all. Also to make it easy to use and find the business or services listed, to make your experience a pleasant one.
Our primary aim is to assist residents, new comers and all those visiting our region to fully explore services, products, activities that may make your life better, happier, healthier and more fulfilling.